Work Shop
Bodily Movements
and Man-made Objects

Photo dump of the workshop—Visual Poetry by Bodily Movements and Man-made Objects curated by @chenluo_101 and @gallondesign in Chen's typography class at SMFA Tufts University. We recaptured the active and passive movements of an individual/a group of people. With this visual narrative, we reevaluated the process of human-made, such as techniques, creativity, time, procedures, tools, labour, and evolution, etc.

06/2023
Exhibition
HIDE SELF VIEW

The 2023 Boston University Graphic Design MFA Exhibition, Hide Self View invites reflection on visible participation, the line between personal and public work, and explores how visual communication can mirror the current moment. The exhibition creates an environment for self-discovery, knowledge-sharing, and celebration, while spotlighting the various ways and spaces where graphic design currently operates.
04/2023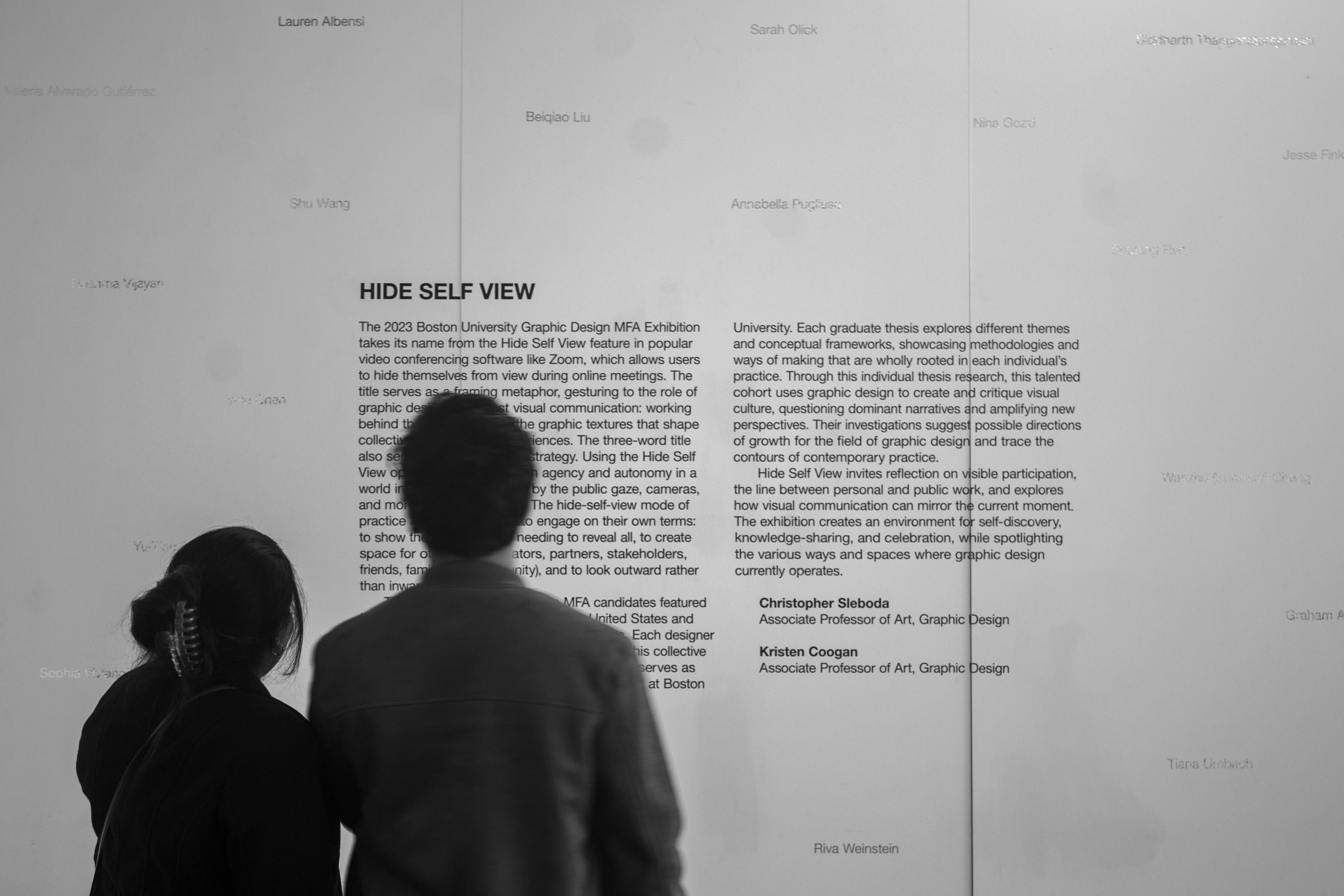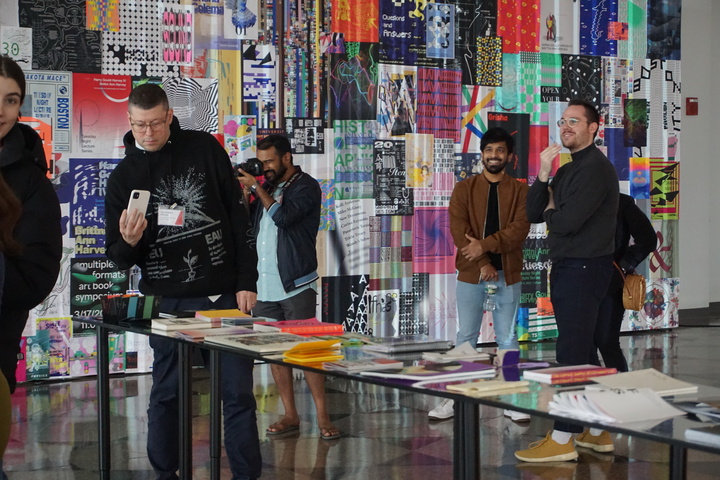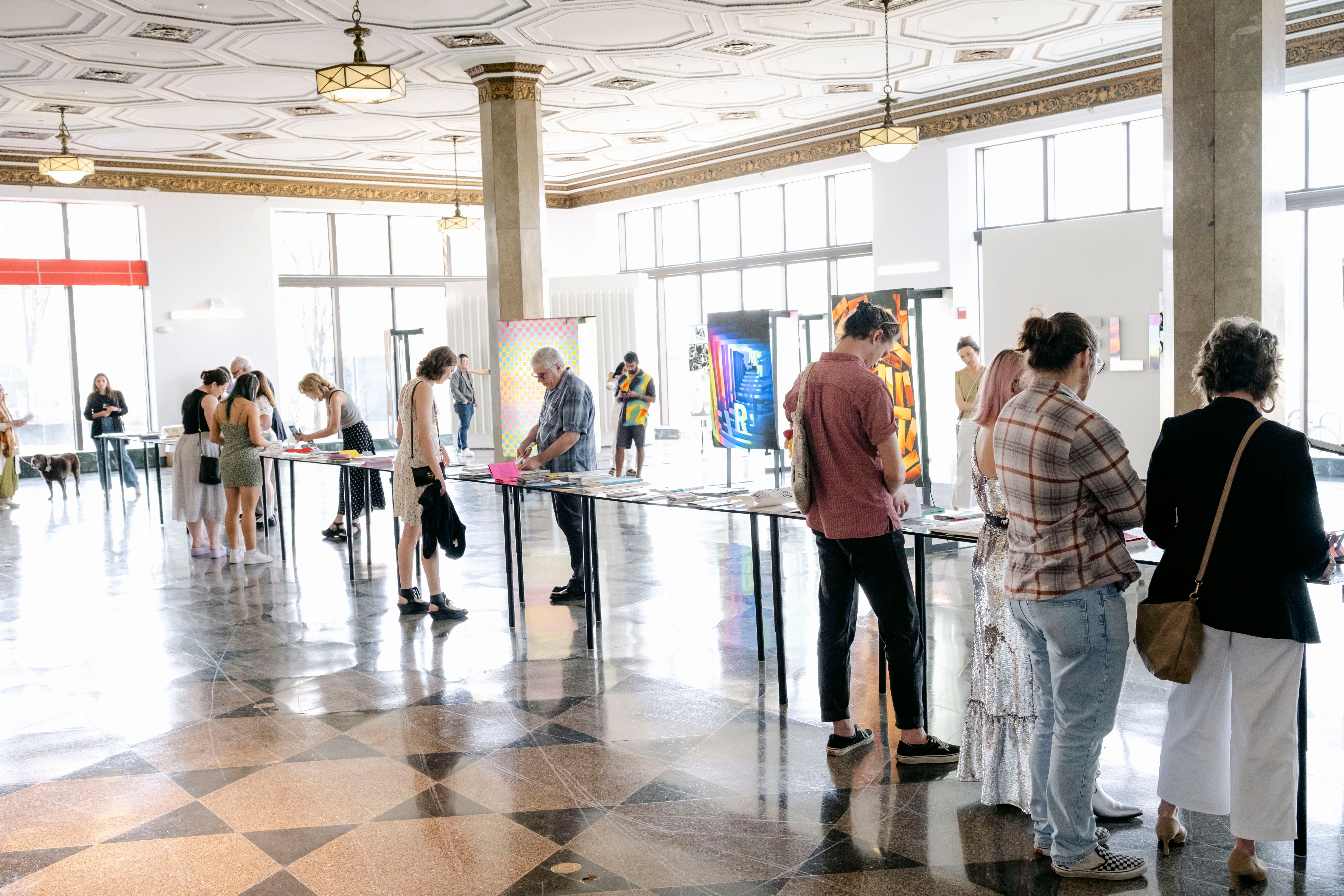 Exhibition
Paradiso

Risograph Exhibition at Riso-Rama.
03/2023
Exhibition
2022 Multiple Formats
Art Book Fair

Multiple Formats: Contemporary Art Book Symposium weaves together conversations about artist books and higher education, pedagogical practices involving artist books, artist advocacy, and artist book distribution, collection, and access. Intended to be an elastic and inclusive forum for discussions about artist book publishing, Multiple Formats pays particular attention to publishing by graphic designers, the use and creation of artist books in visual arts programs, publishing as a personal and collaborative process, and other topics of interest.
03/2023
Exhibition
2022 Boston
Art Book Fair
11/2022
Presentation
2022 AIGA National Design Conference
10/2022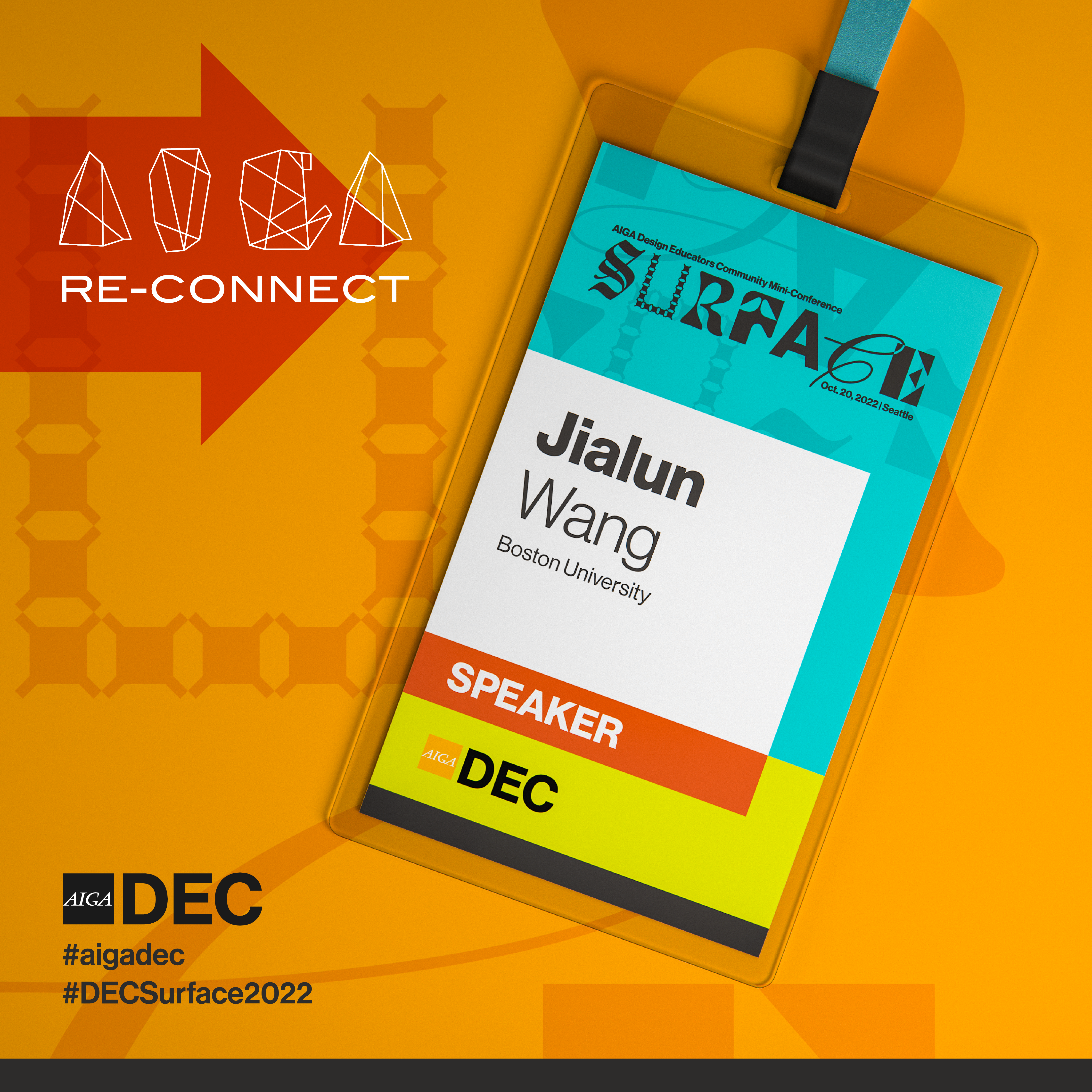 Exhibition
2022 New England
Art Book Fair
07/2022